Its good to have the Grander boat back together and ready to fish this season. The boat is located on the island of La Gomera in the Canary Islands.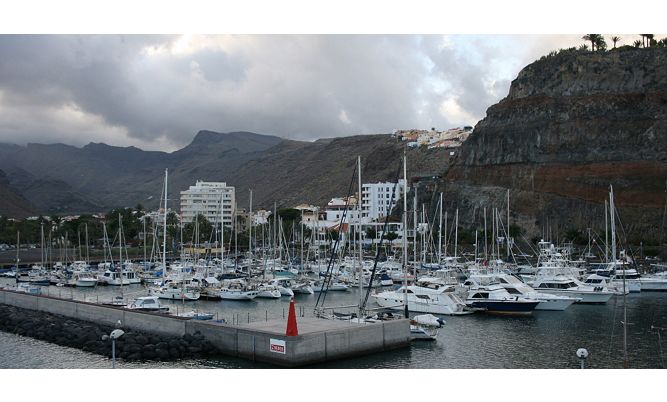 The dock in Gomera.
We're all looking forward to a good season after engine problems shortened last year for us. La Gomera is known for good blue marlin fishing for the entire summer with slick calm conditions, loads of bait and bigeye tuna to boot.
The weeks prior to my arrival seemed to have some decent fishing. Most boats were seeing 3 or 4 a day with a few fish being nice ones over 500 lbs and a few even larger. Of course, once I got there things shut off but I wasn't hurt too badly since I spent the week in the boatyard watching the new engine being installed and fixing the old girl up for another season on the rip.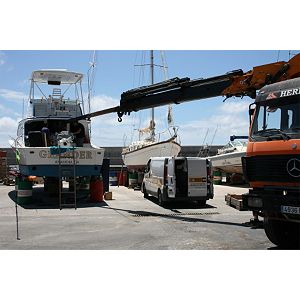 Loading the engine.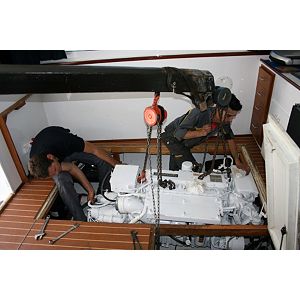 Easing the engine in.
With any luck this season will be a productive one and I'll have plenty of good news and pics to share. Good Fishing to all. Capt. Jonboy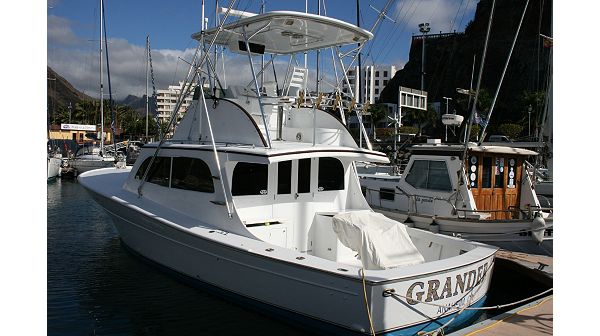 The Grander's new home.