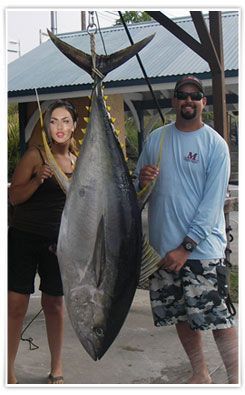 Andrew Alvarez has been with Melton International Tackle since 2000, working his way up from shipping to sales manager. He is bilingual and possesses vast knowledge of saltwater fishing, particularly the waters off Mexico and Venezuela. Andrew is a favorite among our clientele, foreign and domestic, for his offshore and inshore angling knowledge and his willingness to go beyond the call of duty, making sure they are completely satisfied and their tackle needs are covered. He has fished several billfish tournaments, including the 2008 World Cup in Kona, Hawaii. Andrew can be found representing Melton International Tackle at prestigious big game fishing events such as the Bisbee's Black and Blue and the Miami International Boat Show.
The best thing about working at Melton Tackle: Great coworkers
Favorite species to catch: Calico Bass
Best catch: 500 lb. Blue Marlin in Ixtapa, Mexico
Favorite lure: Joe Yee Super Plunger
Boat: 17' custom skiff "Sea Weed"
Hobbies: Fishing and Basketball
Favorite motto/saying: "Go big or go home"