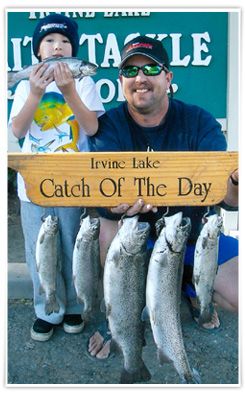 Mike Packard has been a member of the Melton Tackle staff since late 2007 and brings a wealth of knowledge to the staff. He has been fishing the SoCal and Mexico offshore scene for about 30 years, with scores of trophy fish to his credit. He is a licensed USCG captain and has run a variety of sportfishers over the years. He is highly skilled in lure/bait presentation, reel repair and maintinance as well as custom tournament boat outfitting. If you visit our California location, Mike can be found either selling big game fishing tackle in our Anaheim retail showroom or up in the rigging lures to customers' exacting specifications. When Mike is not working at Melton Tackle or spending time with the family, he runs fishing tournaments for Western Outdoor News.
The best thing about working at Melton Tackle: Being able to work with a great group of people who have the same passion/addiction of fishing. It's very easy to go to work when you love what you do for a living!
Favorite species to catch: Any of the marlin. Blues, blacks, stripers - they all get my heart pumping!
Best catch: 7 lb. 9 oz. baby girl, oh and a 680 lb. black marlin
Favorite lure: Joe Yee Super Plunger/Marlin Magic Ruckus
Hobbies: Besides fishing, I run tournaments for Western Outdoor News. I also like to surf when time permits.
Favorite motto/saying: "Hard work and honesty will always pay off. The nice guy wins sometimes!"